We Make IT Happen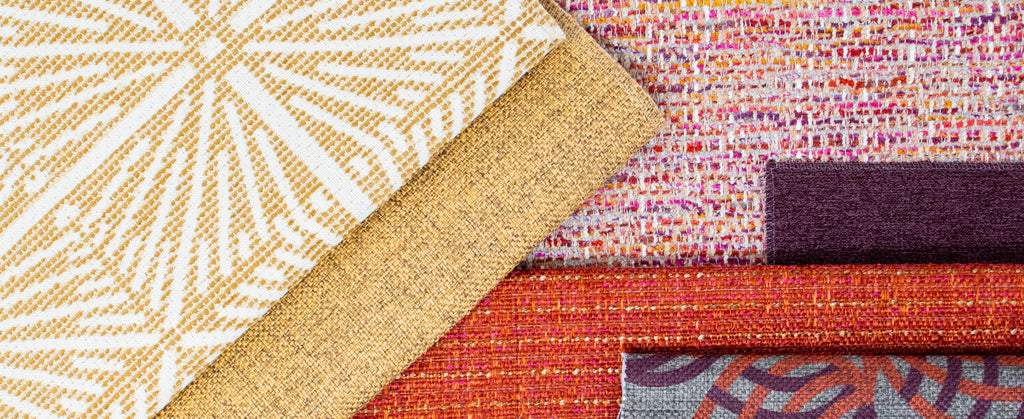 KB Contract Textiles has established itself as a leading distributor of performance fabrics, vinyl, and leather for the hospitality, healthcare, restaurant and senior living industries. Our values continue to embody the foundational footprint established in 1868 - honest goods and premium service at a fair price. At KB Contract Textiles, We Make It Happen.
We Make Custom Capabilities Happen
At KB Contract Textiles, we know that finding the perfect choice for your project can be a challenge. That's why we offer custom solutions to meet your specific needs. Specifically for fabrics, we work with several manufacturing partners both domestically and internationally that allow us to turnaround custom fabric orders for several thousand yards in as little as 4-6 weeks once. At KB Contract Textiles, we turn your visions into reality.
We Make Inventory Happen
With 19 strategic warehouses across the US, KB Contract Textiles allows for shorter delivery times and reduced shipping costs due to its significant depth of inventory. Our vast inventory footprint not only supports cut yardage, but also gives us an advantage to fulfill large project yardage orders. We can also ship in-stock products in as little as one day! 
Our commitment to maintaining incredible inventory and efficient lead times sets us apart from the competition. KB Contract Textiles is dedicated to providing our customers with the highest quality products and services and ensuring they have access to the products they need. 
We Make Your Budget Happen
At KB Contract Textiles, we understand the challenges that designers face when it comes to balancing the need for quality products with budget constraints. That's why we make it our top priority to offer reliable products at reasonable prices. Our Customer Service Account Managers and Sales Representatives are incredibly hands-on and prompt. They allow this working partnership to flow as seamlessly as possible while ensuring that your selected products will meet your budget.
We Make Outdoor Fabrics Happen
KB Contract Textiles is proud to offer an extensive range of outdoor textiles that cater to all design aesthetics. From geometric patterns to versatile and chunky neutrals, our vast collection suits every style, price point and preference. 
As a leading national distributor of Sunbrella, InsideOut and Bella Dura, we, at KB, ensure that our fabrics are the highest performance quality and are built to withstand life outside - both from the elements and typical usability wear and tear. Let us take the worry away from specifying outdoor materials and focus on what you do best: DESIGN!