Linq - The Bold Velvet You've Been Looking For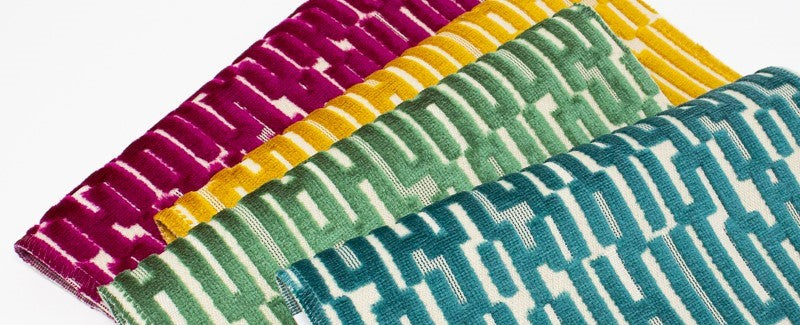 KB Contract's New and Modern Velvet Fabric
Linq is a high-performance cut velvet fabric from KB Contract that's guaranteed to elevate your next design. With its unique, modern art deco design, Linq adds a touch of boldness, elegance, and luxury to any space. 
Not only does Linq boast a visually stunning aesthetic, but it also offers exceptional durability. With over 85,000 double rubs, this fabric is built to withstand the harshness of high-traffic environments. Whether it's applied in a hectic restaurant, a busy workspace, or a senior living facility, Linq is up to the task. 
One of the key features of Linq is its Crypton Nanotex finish. This finish provides a protective barrier and presents consistent performance and a permanent stain resistance. This outstanding finish assures that your design will maintain its beauty and functionality even in the face of everyday challenges. 
To further enhance your design, Linq is available in 13 gorgeous colorways. Whether you're looking for a bold statement piece or a neutral backdrop, Linq has the perfect shade to suit your vision. 
Choose Linq for your next hospitality, restaurant, senior living, ir workspace design project and experience the combination of style, durability, and easy maintenance that this fabric has to offer. Heighten your next project with Linq and create an environment that's both visually stunning and built to last!
Linq Specifications 
Width: 60 in
Weight: 21 oz/linear yard
Composition: 50% Polyester, 50% Acrylic
Repeat: 

12" H x 12" V

Finish: Crypton
Abrasion: 85,000+ DR
Stain Resistance: Yes
Passes: 

CAL-TB 117-2013, NFPA 260, UFAC Class 1